Young Energy Specialists and Development Co-operation (YES-DC) is an association of students and young professionals interested and/or working in the field of energy and development co-operation. YES-DC was found in October 1994, as a means to create a network and to facilitate the exchange of information and experiences. Since March 1996, YES-DC has officially been established as an association.
On 15th October 1994, over twenty-five enthusiastic young professionals came together to discuss the future of energy. In the 1990's, before the internet and social media, the need arose for a discussion platform to share knowledge and ideas. On 28th January 28 1995, a second meeting was organised, and Young Energy Specialists and Development Co-operation (YES-DC) was officially founded.
Since the beginning, the focus has been on both the Dutch energy system, and energy systems in developing countries. In the mid 2000's, as the general thought was that the Dutch energy system was 'finished', the focus was increasingly laid on how we could help developing countries in their future energy needs.
However, as the impact of climate change was becoming more visible, the focus shifted back towards the Dutch energy system. How can we work towards a sustainable energy system, running on renewable energy sources? Many, many aspects of this complex issue have been discussed over the last years.
Throughout its history, YES-DC has been organising sessions to deepen our understanding of the challenges we face, and the solutions that are out there. The focus has mostly been a technical one, although also more 'soft aspects' around implementation have been discussed over the last years. YES-DC still organises several sessions every year.
ENGAGING YOUNG PROFESSIONALS IN THE FIELD OF RENEWABLE AND SUSTAINABLE ENERGY, AND SUSTAINABLE DEVELOPMENT THROUGH KNOWLEDGE SHARING, NETWORKING AND COMMUNITY BUILDING.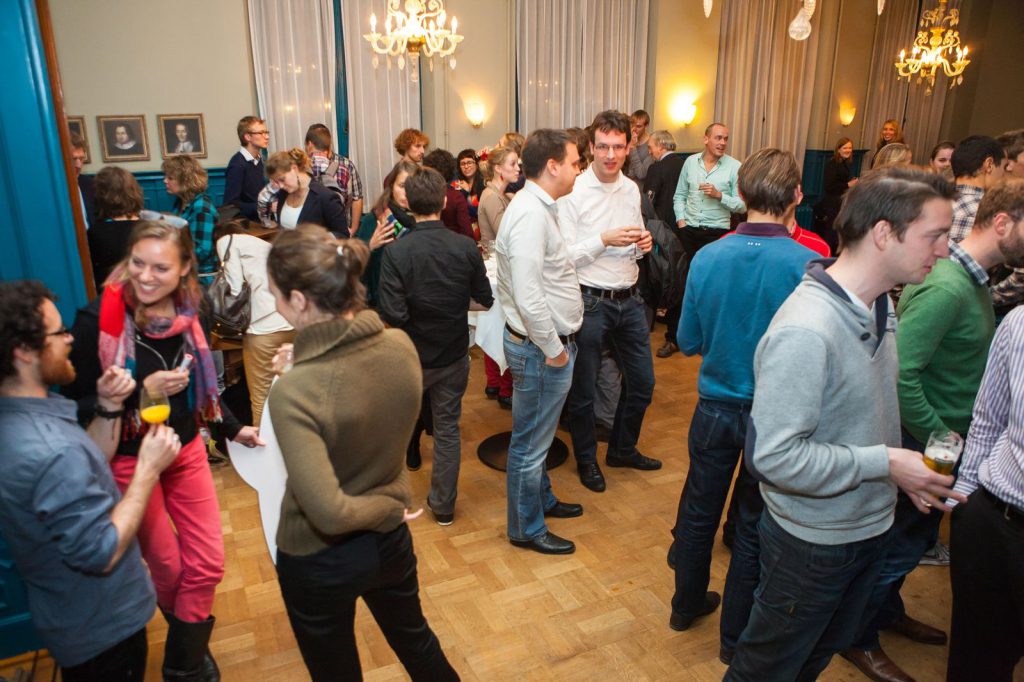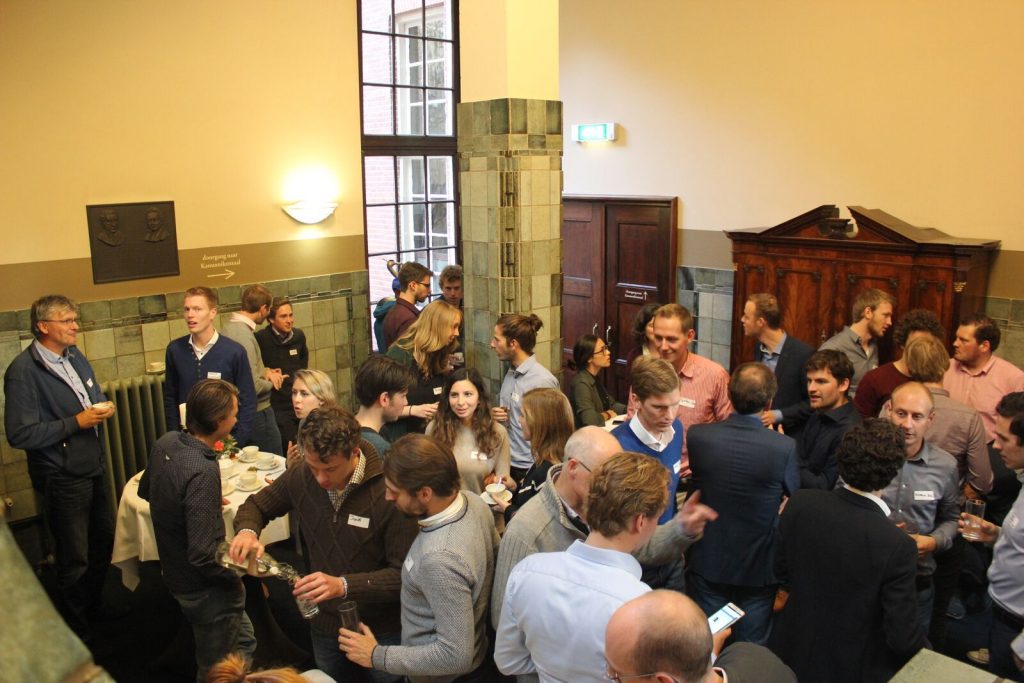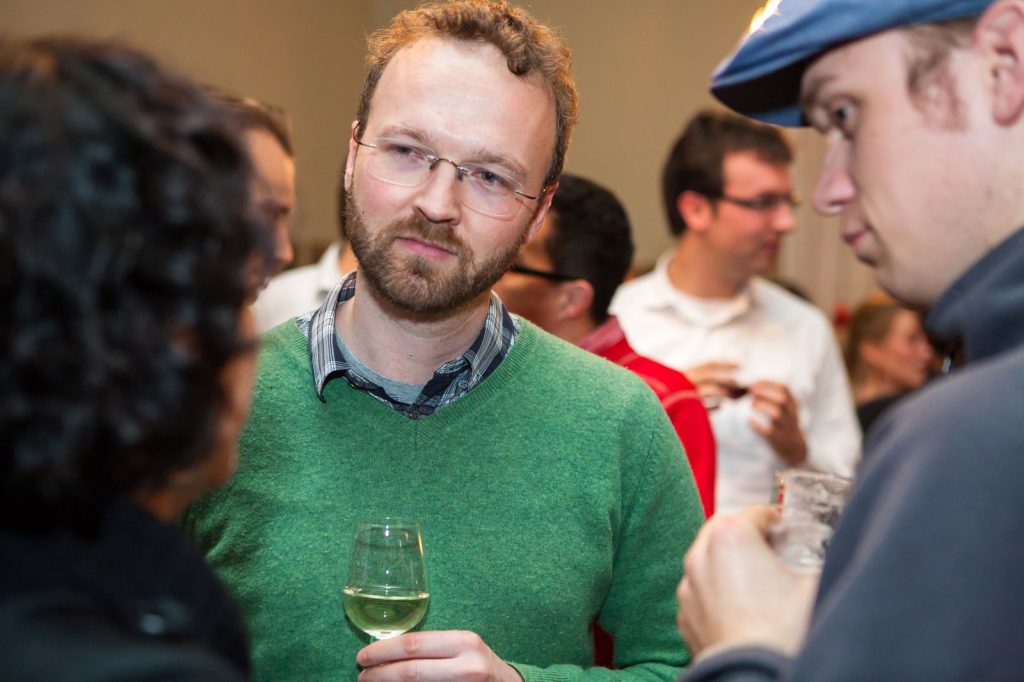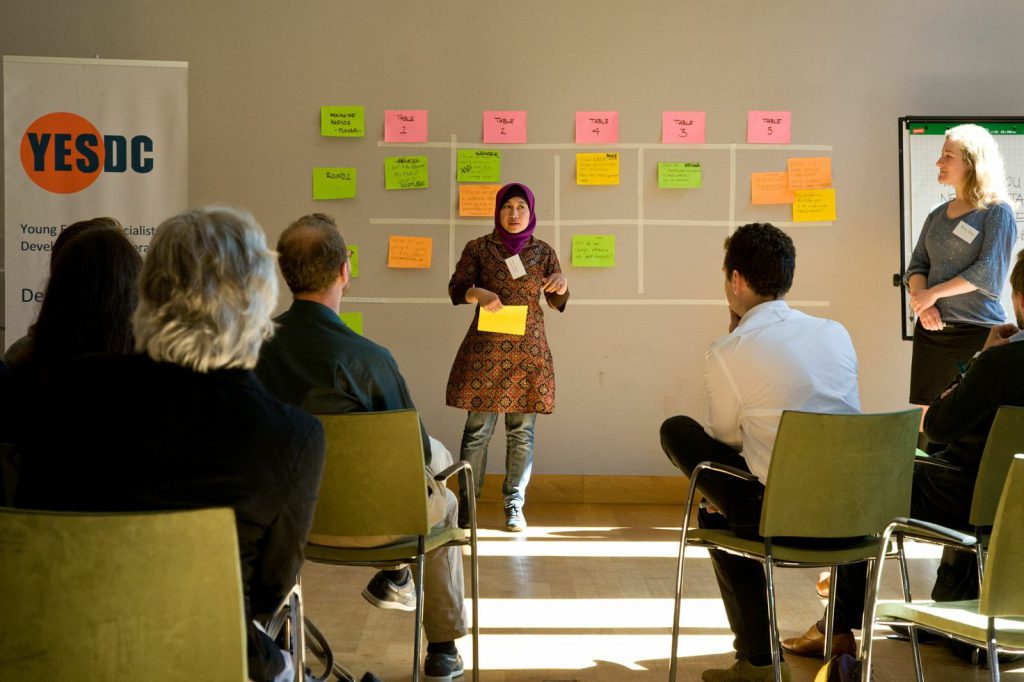 The members of YES-DC are young professionals and students in the field of energy and/or sustainability. They work within local and international companies, government bodies, universities, research institutions, and NGOs. The board of YES-DC are honorary members, which besides their professional occupations takes care of the organisational and financial framework, and organises these knowledge-sharing and networking opportunities, considering the valuable input from its members along the way. The YES-DC Alumni are former board members, which gather once a year and are still part of the organization's community.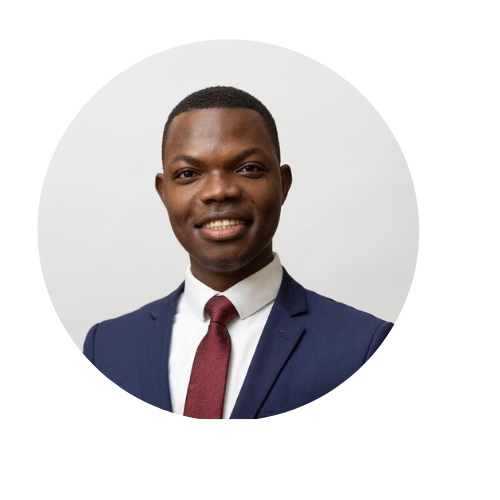 Miracle Adenitan is an internationally recognized expert in project management technology & leading innovation with experience in energy and development cooperation. Having worked in the energy sector during his early career on several cycles of expansion, energy transition, and sustainability, he supported the generation, sharing, interrogation and applying evidence to facilitate sustainable energy development initiatives. 
Previously, Miracle worked with the Dutch based think-thank – the Netherlands Institute of International Relations (Clingendael Institute) and the Dutch Relief Alliance with a growing number of multilateral aid organisations facilitating development cooperation and policy influencing. Prior to that, he was the Advocacy Officer of the United Network of Young Peacebuilders in the Hague, where he worked on strategic projects to strengthen sustainable youth-driven peacebuilding initiatives aimed at enhancing the capacity of youth organisations.
Miracle served as a council member in the Strategic Committee of the Institute Council at the International Institute of Social Studies in the Hague and is a recipient of different awards including the prestigious Netherlands Fellowship in recognition of his professional and academic work.
Sai Suprabhath Nibhanupudi
Over the last few years, the term energy transition has taken over the world of energy professionals by storm and we need to achieve it now more than ever. On a personal level, having a background in electrical energy has exposed me to how challenging it is in fact to generate clean energy and realise this goal. All the more, it is evident that the professionals in the energy sector dealing with this issue should strike a dialogue between each other on a regular basis to facilitate the exchange of ideas and information. At YES-DC, I hope to organize events along with the rest of the team which can help young professionals as well as students to network and gain knowledge by trading their experiences and stories with each other.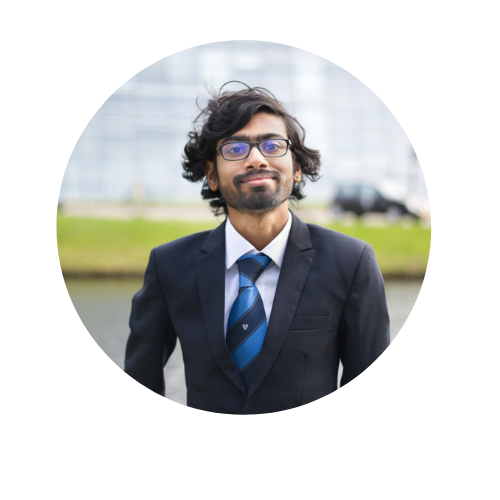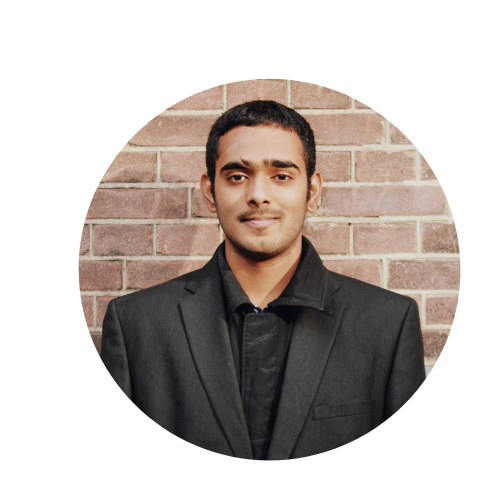 Aswath's journey into sustainability started from a rather dark corner, one many can relate to – A book under a candle during yet another blackout evening. He currently works as PV System Designer at Sungevity International and holds degree in Sustainable Energy Technology at TU Delft. He may or may not be the guy who designed the solar panel system you buy in near future.
Aswath finds YES DC as the place to be at a tumultuous time especially in the domain of energy and sustainability. Here, he expects to meet like-minded peers across various dimensions of the energy value chain. If you'd want a curious conversational partner in sustainability, especially energy policy and technology gaps, (and manga), you know where to find him.
Energy is crucial for communities to flourish, develop and be on the track of modernization. Currently most energy resources are unsustainable and limited, therefore, the mission to have clean and sustainable energy should have the priority in terms of sharing knowledge, experience and raising awareness.
Sustainable development will not exist without sustainable energy resources, sustainable energy is the key to transform our economy, to protect the planet and give the opportunity for our and next generation to have a decent life.
Being the External Affairs Officer will give me the chance to build new partnerships, maintain current partnership and create mutual value in respect of energy and development for all stakeholders of our association.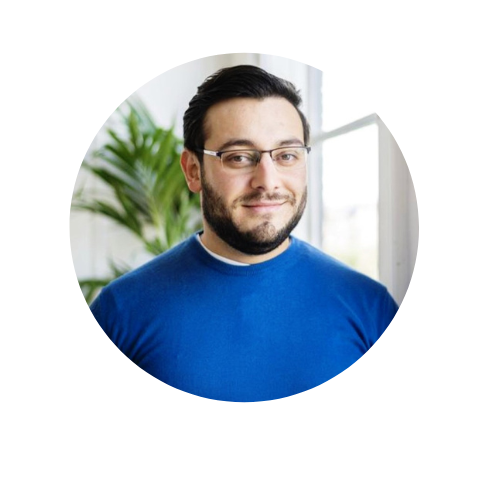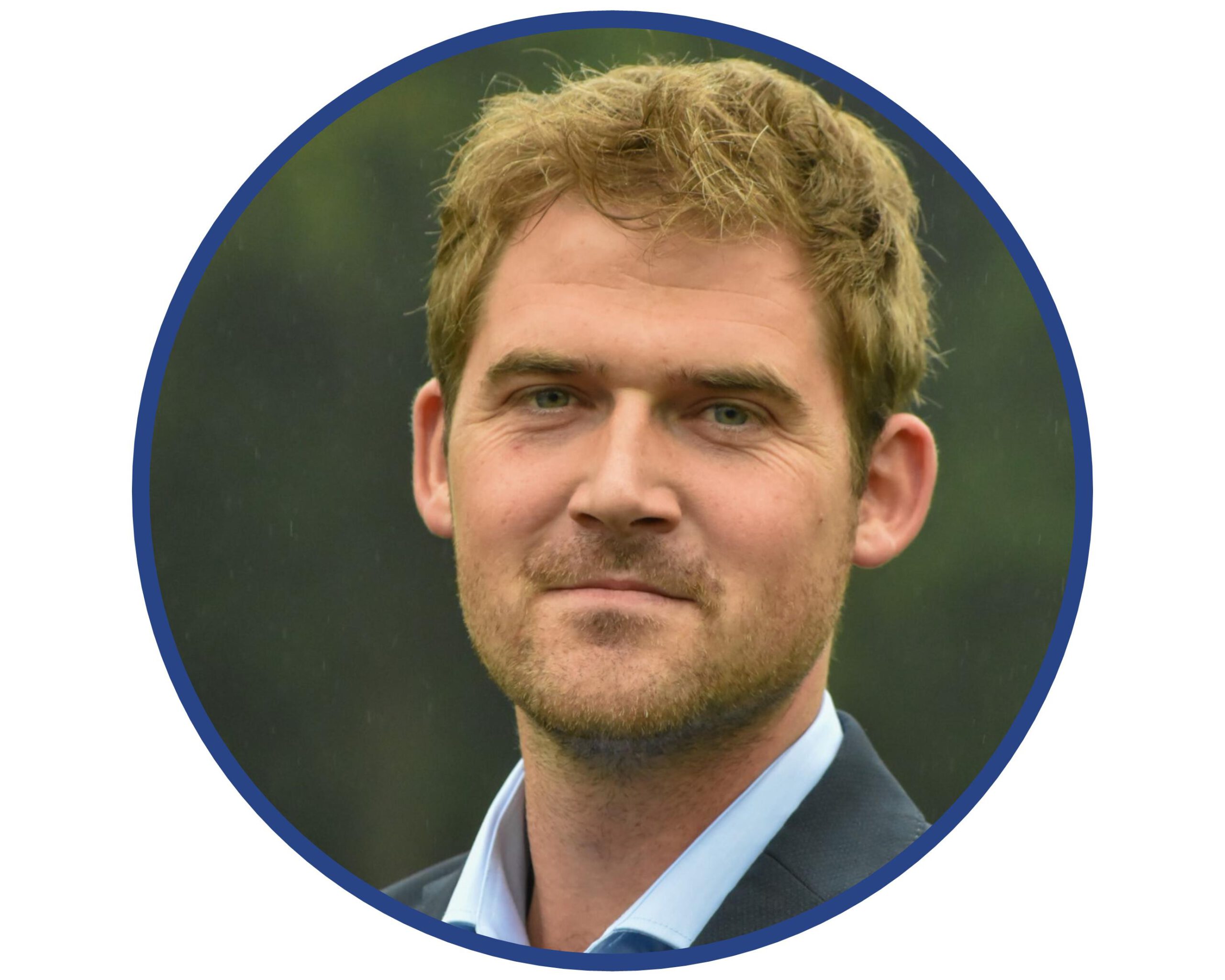 Being a YES-DC member already brought me a lot of great contacts and insights into what the global energy transition is about. With joining the board I hope that the community can inspire even more young specialists to connect and seek the interfaces where each of our individual contributions to the energy puzzle overlap. I am convinced that the energy puzzle is only solved when we explore on an individual level but cooperate on a societal level. With the diversity of YES-DC and its related network/partners we have a major role in this and I am proud to be part of the team that can set the path forward for the upcoming year.
​