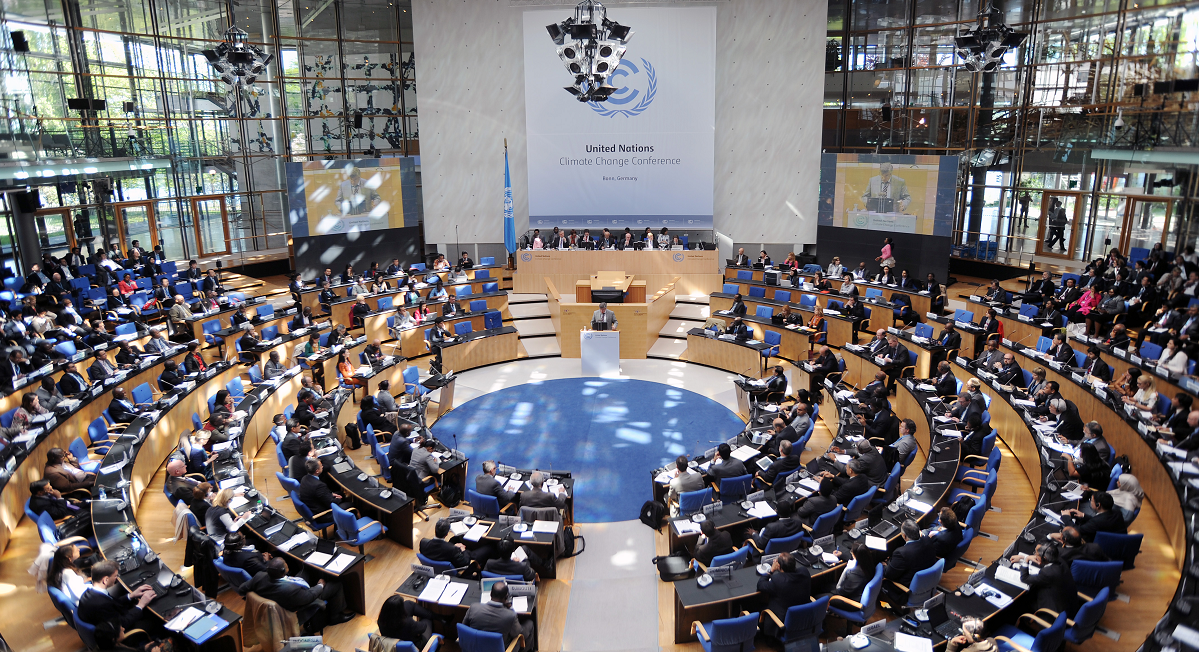 Date
Nov 15 2018
Expired!
COP24 Climate Simulation
[vc_row el_class="fixed-width removesec"][vc_column][vc_column_text]Ahead of this year's COP24 in Katowice, YES-DC organised a climate simulation game to give participants a chance to take part in a climate negotiation. The participants were randomly assigned to one of six nation blocs – The United States, the EU, China, India, other developed countries, and other developing countries. The goal was clear and straightforward – limit global temperature rise to less than two degrees Celsius by the end of the century.
To achieve this, each nation bloc had to submit a list of targets that they would pursue – the emission peak year, the year when emissions from the region would start reducing, the rate of emission reduction, and their deforestation and afforestation efforts. In addition, each nation bloc had to declare how much money they would contribute to a green climate fund, to be used to aid countries with fewer financial means.
There were three rounds of negotiations, during which the participants were free to discuss targets with the other nation bloc and try and coax each other into doing more to combat climate change. At the end of each round, the numbers were fed into C-ROADS which predicted the extent of global warming that we would end up with by 2100. After the last round of negotiations, the participants could only manage to restrict global warming to 2.7 degree Celsius above pre-industrial levels by 2100.

The simulation game showcased the gravity and scale of the problem that we face – if the contributions from the Paris Agreement were fed into C-ROADS, we would end the century with a warming of 3.2 degree Celsius, far above the 1.5 degree that is needed, according to the recent IPCC report. The United Nations released a report recently stating that if we are to stay below 2 degree Celsius warming, every country everywhere would have to triple its current efforts. With much more real vested interests than were present at the YES-DC event, this appears to be an uphill task. All eyes will now turn to the COP24, this December.[/vc_column_text][/vc_column][/vc_row][vc_row el_class="fixed-width removesec"][vc_column][vc_column_text]We are in trouble.
The recent IPCC report outlines that we, as a civilisation, are doomed if we do not restrict global warming to 1.5 degrees Celsius. Reaching this target is going to require every country in the world to work towards mitigating emissions – sounds impossible?
Join us to participate in a climate negotiation where we assume the role of key countries/nation blocs and try and solve the climate puzzle. Before the world's leaders meet at the COP24 in Katowice, see if you can manage to negotiate a climate agreement and restrict global warming to 1.5 degree Celsius.
Our lives depend on it.
Limited spots. Get your free* ticket here!
A snack and drinks provided. Dress code: Smart casual.
*for members and first-time attendees[/vc_column_text][/vc_column][/vc_row]