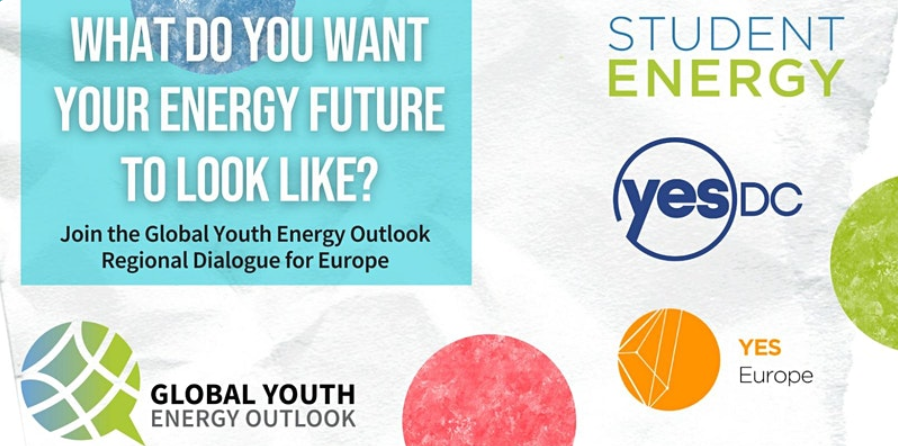 Date
Mar 20 2021
Expired!
Global Youth Energy Outlook – European Dialogue on Urban Energy
Let your voice be heard! What do you want your energy future to look like?
About this Event
The youth made its voice clear: we want climate action, now!
Student Energy has set its target: involve 50.000 people worldwide to make their opinion heard on climate change. One of the many ways they will achieve this is through the facilitation of Regional Dialogues.
These events are taking place all over the world with the mission to help the youth shape its vision of the energy systems needed in Europe today.
The results of these dialogues will be integrated in the Global Youth Energy Outlook, which will be presented at COP26 in November!
For this extraordinary event, YES-DC and YES-Europe are collaborating with Student Energy to host the European Regional Outlook.
What do you want your energy future to look like?
We will be looking at three very different European approaches to the development of urban energy, looking at cases from Delft (NL), Manchester (UK) and Katowice (PL).
There will be no guest speakers, no presenters: it's your opinion we want!
Participants will receive some information on these countries ahead of time, but we do not require you to be an expert in the field or to have extended knowledge on the matter. This is exactly the purpose of the Regional Dialogues: too often policymakers leave out the voice and opinion of those directly impacted by their decisions, and that often do not possess the means or tools to contribute.
Please be aware that this event has a limited capacity, and your active participation is required. If you can no longer participate, we kindly ask you to cancel your ticket so we can assign your spot to someone else.
For more information :
https://www.eventbrite.co.uk/e/global-youth-energy-outlook-european-dialogue-on-cities-and-energy-tickets-144763652983o reach out to us on our social media.