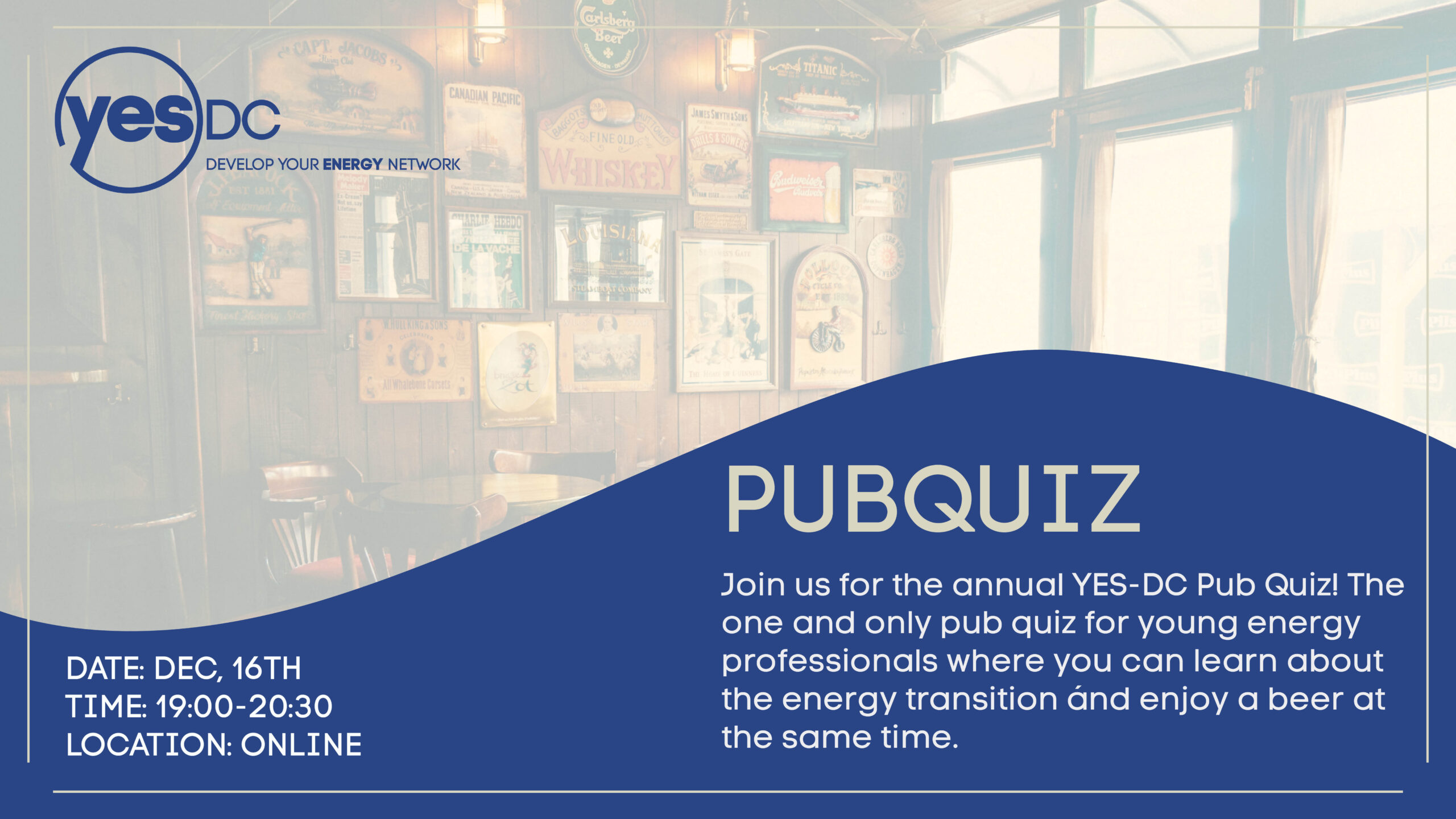 Date
Dec 16 2021
Expired!
Winter Edition Pubquiz
Join us for the annual YES-DC Pub Quiz! The only pub quiz for young energy professionals where you can display your knowledge on the energy transition ánd enjoy a beer simultaneously. You can join a team or as an individual (we will team you up).
Of course, a good pub quiz needs some refreshments, so for members, make sure to register on time! We have a small surprise for you!
See you there!