YES-DC takes you to the largest energy port in Europe: Rotterdam! On September 30, we will visit E.ON, the
Tweede Maasvlakte
, and Argos.
In the morning we visit E.ON to learn about the construction of their new coal-fired power plant. Afterwards, we tour the Tweede Maasvlakte to see the expansion of the harbour with our own eyes. 2000 hectares of land are created from the sea here: it is the biggest civil engineering project in the Netherlands since the Delta Works. This place will also play an important role in Europe's energy supply, by providing a logistic hub for trade, storage and transformation of fuels, as well as a location for large power plants. We end the day with a visit to oil company Argos. We are welcomed by their technical experts that will present their vision on the future of (bio)fuels. They explicitly invite us to share our thoughts on this topic.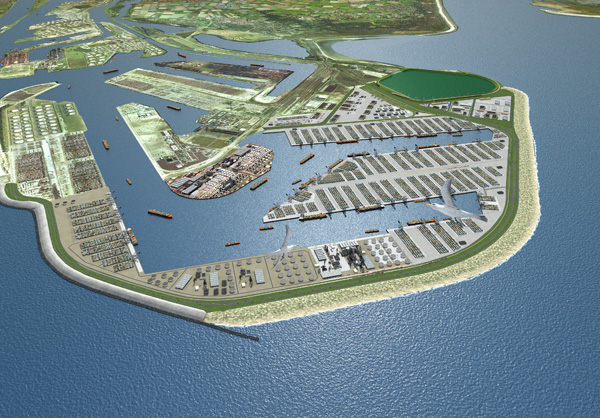 Date: Friday September 30, 2011
Time: 09.00 AM till 17.30 PM
Place: Meeting point is Metro station Zuidplein in Rotterdam. We'll pick you up here with a minivan to travel to the excursion addresses.

Route: You can easily reach station Zuidplein by metro. From Rotterdam Central Station, take metro D to 'De Akkers' and exit at station Zuidplein.
People travelling via Utrecht: you can join us by meeting under the big blue time table in the main hall at 07.50 AM, after which we will take the intercity to Rotterdam at 08.00 AM from platform 8.
Programme:
09:00 Gather at Zuidplein
10:00 E-on visitor centre
12:00 Lunch/rest
13:00 Futureland (Tweeve Maasvlakte)
15:00 Argos
17:00 Return to Zuidplein
Registration:
Interested? Let us know by sending an email to info@yes-dc.org with your name, address, and mobile phone number. Registration closes September 23rd.
More information:
E.ON: http://www.eon-benelux.com/eonwww/publishing.nsf/Content/OverEON_English
Futureland: http://www.maasvlakte2.com/en/index/
Argos: http://argos.nl/EN/About_Argos.aspx