Energy market in ten years
The electricity market is changing rapidly because of smart grid technologies, renewable energy and changes in electricity use. The use of wind and solar energy makes the electricity prices and the electricity supply more volatile. Smart energy technologies are implemented to deal with this volatility. These changes will shift the market and will change business models. At this YES-DC event we will discuss these changes in the electricity market.
The main players at the current electricity market are producers, balance responsible parties, grid operators and consumers. Due to developments in the market, the roles and business models of these parties can drastically change. New players will enter the electricity market to fulfill new needs within the changing market. At this event we will discuss these changes by describing how the electricity market will look like in ten year. Several speakers will give their unique perspective on the future of the electricity market. We will hear the view of players which already have a strong position in the current market, from electricity market specialist and from newcomers in the electricity market. They will share their perspective which changes are needed in the market and how this will affect business models.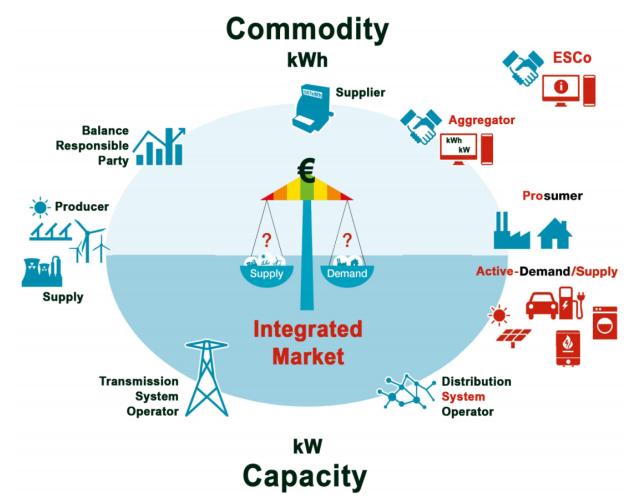 [message_box title="Evening details" color="white"] Date: Wednesday 17 December 2014
Time: 19:00h-22:00h
Location: Academiegebouw, Domplein 29, 3512 JE Utrecht[/message_box]
Program
19:00 Welcome with coffee and tea
19:30 Introduction of YES-DC
19:40 Paul Hermans Senior Research Fellow at TU Delft and founder Aurum Europe
20:15 Pier Stapersma Senior Researcher at Clingendael International Energy Program
The Changing Business Environment of European utilities
Business models of European utilities are under pressure. The business case for conventional generation has changed dramatically, while many questions exists around large-scale RES developments. At the same time, distributed technologies have shown significant cost declines, most notably solar PV, opening the market for new entrants with alternative business models. This presentations will reflect on these developments.
20:50 Break with coffee and tea
21:10 Debate with statements followed by a discussion
22:00 Drinks