A quote from the news in 2016:[quote align="center" color="#999999″]"The cost of building offshore wind farms has fallen to a new low, with Sweden's Vattenfall winning contracts to build two projects in Danish waters for just over €60 per MWh." [/quote]
This sets a new record for cheapest offshore wind farm. It makes you wonder: "How low can the costs for offshore wind go?" Naturally, an answer to this question depends on: "How is offshore wind stimulated in different countries? And: "What are the effects of the rapid developments in offshore wind on the rest of the energy system and the energy market?"
These questions, among others, will be topic for next YES-DC event. At the end, there will be room for a discussion.
[message_box title="Evening details" color="white"]
Date: February 16th, 2017
Time: 19:00 (walk-in) 19:30(start)
Location: Academiegebouw, Domplein 29, 3512 JE Utrecht
[/message_box]
[message_box title="Agenda" color="white"]
19:30-19:45 : Introductions
19:45-20:30 : Gerard Schepers
20:30-20:45 : Break
20:45-21:30 : Hans Cleijne
21:30-22:00 : Discussion
22:00: Drinks
[/message_box]
Speakers
[message_box title="Gerard Schepers, Researcher Wind Energy, ECN" color="white"]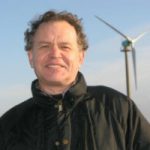 Gerard Schepers, is a researcher at the wind energy department of ECN. As a researcher and coördinator he participated in a number of large (international) projects. Since 2012 he also is a lector wind energy at the Hogeschool NHL. He promoted at the TU Delft while doing research on the developments of 'engineering models' for wind energy aerodynamics in the last 25 years. He holds a masters degree in aerospace engineering from TU Delft. At the TU he studied the shock wave – boundary layer interaction in a wind tunnel.
[/message_box]
[message_box title="Hans Cleijne, Principal Consultant Wind Energy, DNV GL" color="white"]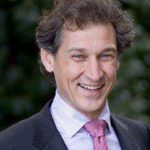 Hans Cleijne is a principal consultant wind energy at DNV GL. He participated in the development of onshore and offshore wind energy in the Netherlands, covering all aspects of wind energy development. Since 2003 he is member of the task force that determines the cost of renewable energy technologies and advises the Dutch government on the level of feed-in premiums. In a number of EU-projects he has worked on estimating financial risks of renewable energy installations, including the revenues and cost of trading electricity on the power market and related imbalance costs. Hans Cleijne holds a master degree in physics from Eindhoven University.
[/message_box]
Register now
[Form id="52″]