Although for many of us energy is considered a basic need and we do not even think about it, still 1.2 billion people in the world do not have access to energy. With cheaper and more efficient sustainable energy technologies which are a good fit for many developing regions, several organizations are developing energy access for households in rural areas. For the first event after the summer we have two great speakers with hands-on experience in setting up projects like this. They will share their experience and insight of the current and future trends in rural electrification as well as the difficulties of working in developing countries.
[message_box title="Evening details" color="white"]
Date: September 20th, 2016
Time: 19:00 (walk-in) 19:30(start)
Location: Academiegebouw, Domplein 29, 3512 JE Utrecht
[/message_box]
[message_box title="Agenda" color="white"]
19:30-19:45 Introduction by YES-DC
19:45-20:30 Maarten Kleijn
20:30-20:45 Break
20:45-21:30: Caroline Nijland
21:30-22:00: Interactive discussion
22:00-23:00: Drinks
[/message_box]
Speakers
[message_box title="Maarten Kleijn, Renewable Energy Consultant, SNV" color="white"]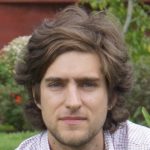 As a Renewable Energy Consultant at SNV Maarten has worked and lived in Tanzania for three years working on different projects. The last 2 years in Tanzania he focused on a project to deliver clean and affordable energy to households in rural areas. With many rural area's in Tanzania there is a high demand for off-grid solutions, however there was only limited supply for these needs. In this project SNV cooperated with the Tanzanian Development Bank and local solar companies to deliver these services. It has resulted in 8 out of 10 private companies to make serious investments and start operations in the region.
[/message_box]
[message_box title="Caroline Nijland, Director Business Development, FRES" color="white"]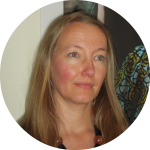 Ms. Caroline Nijland is Director Business Development of Foundation Rural Energy Services (FRES) in The Netherlands. Since 2007 her principal responsibilities are to find funding for the implementation of rural electrification activities in Sub-Saharan Africa (solar home systems and solar/hybrid mini-grids) and to implement rural electrification activities. As a board member of the 5 FRES companies she supervises their operations  to ensure operational excellence. She works closely with international / national governments and development institutions in Africa to implement the activities. As of February 2014 Caroline is also a board member of the Alliance for Rural Electrification in Brussels.
[/message_box]
register now
[Form id="48″]