The India energy review. June 17th at the Academiegebouw in Utrecht.
Speakers from the IEA, FMO (The Dutch development bank) and Energy Indeed confirmed!
With a population of 1,25 billion people, India is the largest democracy in the world. At present the country is relatively poor with the level of GDP per capita standing at roughly 1500 $, about 22% of the Chinese level. The country still faces many challenges: a substantial share of its population lives below the poverty line, a staggering amount of 300 million people lack access to electricity and in 2009 an estimated 72% of its population lacked access to clean cooking stoves / facilities. Showing once more that energy and development are unequivocally linked.
Per capita GHG emissions stand at one third of the world average but as the Indian economy continues to grow this is bound to increase. India has voiced its desire to pursue a low-carbon growth strategy. It thus faces tremendous challenges in supplying (affordable) energy to its population whilst moving towards a low-carbon economy.
During this event we will provide insight into India's political system and what implications this has on doing business there. Furthermore, the IEA will provide an overview of the current energy landscape, the energy challenges that India faces and the power sector specifically. Followed by a presentation on financing and developing (energy) infrastructure projects in India. Finally, we will explore the potential role for renewables in India, specifically Solar PV.
[message_box title="Evening details" color="white"] Date: Wednesday June 17th, 2015
Time: 19:00h
Location: Academiegebouw, Domplein 29, 3512 JE Utrecht[/message_box]
Speakers
[message_box title="Dagmar Graczyk (International Energy Agency) " color="white"]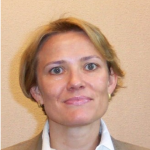 Ms Graczyk is the South Asia Programme Manager in the Office of Global Energy Policy at the International Energy Agency (IEA) in Paris, France. Before joining the IEA in 2003, she worked for 10 years with the Asian Development Bank based in Manila, Philippines, where she held various positions in the ADB's infrastructure operations covering South Asia and the Mekong Region.
Ms. Graczyk will give an overview of the Indian energy landscape and the challenges that India faces, such as energy poverty. Finally, she will discuss some of the findings of the chapter of the Energy Technology Perspectives (2014) dedicated to the Indian power sector. [/message_box]
[message_box title="Mark Meijer (Energy Indeed) " color="white"]



Mark Meijer is the owner of Energy Indeed, a firm providing consultancy, project management and workshops about energy and sustainability, with a focus on new business models for solar PV. Before founding Energy Indeed, Mr. Meijer worked as a project leader at ARCADIS.
Mr. Meijer will talk about his research into the international position of Dutch market parties in the PV sector, commissioned the Netherlands Enterprise Agency (RVO). A part of this research has specifically focused on India. [/message_box]
[message_box title="Wilfred van den Bos (FMO) " color="white"]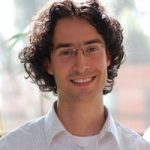 Mr. Van den Bos is a structured finance specialist at the Energy Department of FMO, the Dutch development bank. He has large experience in project financing of energy projects in especially Asia and Africa. He has been active in the banking sector for some 9 years, of which 7 years in 'emerging markets'. He holds a Master's Degree in Financial Economics from the Erasmus University Rotterdam. He started his career at merchant bank General Electric Artesia in The Netherlands, before joining FMO in 2007. FMO has invested in the private sector in developing countries and emerging markets for more than 45 years. With an investment portfolio of EUR 8 billion, FMO is one of the larger bilateral private sector development banks globally.
Some of his project financings include a USD 105 million loan to Rajasthan Sun, a 100MW Concentrated Solar Project in the state of Rajasthan, India, which project was awarded the Asia Solar Project of the year 2012 by Project Finance Magazine (Bloomberg) and a USD 24 million loan to Renew Wind, a 50MW Wind Project in the state of Maharashtra, India.
Mr. Van den Bos will zoom in on the bankability of the Indian Power Sector by presenting some real life renewable energy projects financed by FMO.[/message_box]
Register now
[Form id="38″]