Dutch Ports as Energy HUB
In the Dutch ports it all comes together: oil, coal, natural gas, biomass, heat, steam, wind and solar energy. It is the powerful foundation for providing energy (carriers) to large parts of North-West Europe. These ports are not only logistical hubs, they are also energy hubs. The power plants in the Port of Rotterdam, for example, provide power to a quarter of the industry and homes in the Netherlands. Together with the petrochemical industry in the port, they are responsible for 17% of Dutch CO2emissions. During our next event on November 9th we will zoom in on the role of Dutch ports in the energy transition. Xander Japin, Business manager & Secretary Energy Transition at Port of Rotterdam and Joey van Elswijk,Startegy Consultant at the Port of Amsterdam will be discussing the following questions with us:
How do the ports deal with the changing energy landscape towards sustainability?
What are energy issues the Dutch ports are facing?
What are the crucial steps towards a decarbonized port?
Xander Japin, Business manager & Secretary Energy
Xander Japin
Xander Japin is part of the energy transition team at the Port of Rotterdam. He has a background public administration and has been working at the port of Rotterdam since 2014, where he started of as an adviser European affairs and has been has been involved as a corporate strategy adviser.
Joey van Elswijk, Strategy consultant at Port of Amsterdam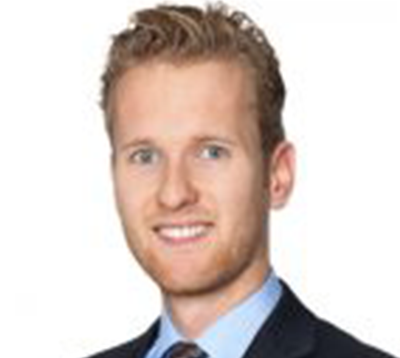 Joey van Elswijk
Joey van Elswijk is a consultant at the strategy department of the Port of Amsterdam. As strategy consultant, he creates insights, identifies opportunities and offers strategic choices with a special focus on Energy. Joey studied Economics at the Erasmus University, with a specialization in Maritime Economics. He has worked with consultancy firm Ecorys before joining Port of Amsterdam.
Recap
On November 9, YES-DC invited two speakers to tell about the role of the Dutch ports in the energy transition. Xander Japin, corporate strategist from the Port of Rotterdam, replaced Caroline Kroes. Xander was complemented by Joey van Elswijk from the Port of Amsterdam, a strategy consultant with a special focus on energy.
Xander Japin started the evening by emphasizing the urgency for change. The Port of Rotterdam is highly carbon intensive: with over 30 refinery processes, over 40 petrochemical processes and more than 70 electricity generation units it contributes to almost 20% of Dutch greenhouse gas emissions. A staggering amount! Xander then went on to present several decarbonisation pathways, as set out by the Wuppertal Institute. Two out of four pathways lead to a 98% carbon reduction in 2050 (compared to 2015), using measures such as power to heat, geothermal energy, renewable electricity production, large scale CCS and water electrolysis.
Joey van Elswijk then introduced the Port of Amsterdam. The significant size of this port is much more unknown to the public, although it is in fact the largest gasoline port in the world. There is even a direct pipeline to Schiphol Airport which supplies its entire kerosene demand: the Port of Amsterdam is definitely a fossil energy hub. The port is however also looking into diversifying its business. The Port of Amsterdam seems to have less opportunities to do so compared to the Port of Rotterdam, because there is not much open space available anymore. In 2008, the port already decided to not introduce new coal or oil terminals and since then has taken several steps to promote clean shipping and reduce fossil energy use.
At first sight, the ambition that speaks from both ports is noticeable, to say the least. But one has to realise that the presence of fossil fuels is not crucial for their long term survival. Simply said, their business model is based on throughput, shipments, real estate and premises, not on fossil fuels. Therefore, the ports are already experimenting with alternative businesses and technologies on their premises. A development that we will keep following!
We would like to thank both speakers and attendees for the in depth discussion and their enthusiasm. See you next time!