The Qatar Climate Summit is just six days away but the mood to spark heated debate about this highly controversial topic is already in full flow at the Utrecht University. With global temperatures on a consistent gradual rise and its evident effects on our societies through natural disasters, the opportunity presented itself to debate the gap between the urgency and the attention climate change gets in media and politics (by Michael Darmanin, Utrecht Central)
Berry de Jong, President of the YES-DC (Young Energy Specialists and Development Co-operation), kicked-off the seminar with a warm welcome to a crowd that consisted of some 80% student environmentalists and other experts supported by UN Youth Representatives, Ralien Bakkers and Liset Meddens. YES-DC was recently awarded the GasTerra Award on September 14th thanks to an initiative by Frank Rietdijk (YES-DC, Vice President) for submitting an innovative idea for the organization of substantive discussions to frame sustainability into a long-term vision.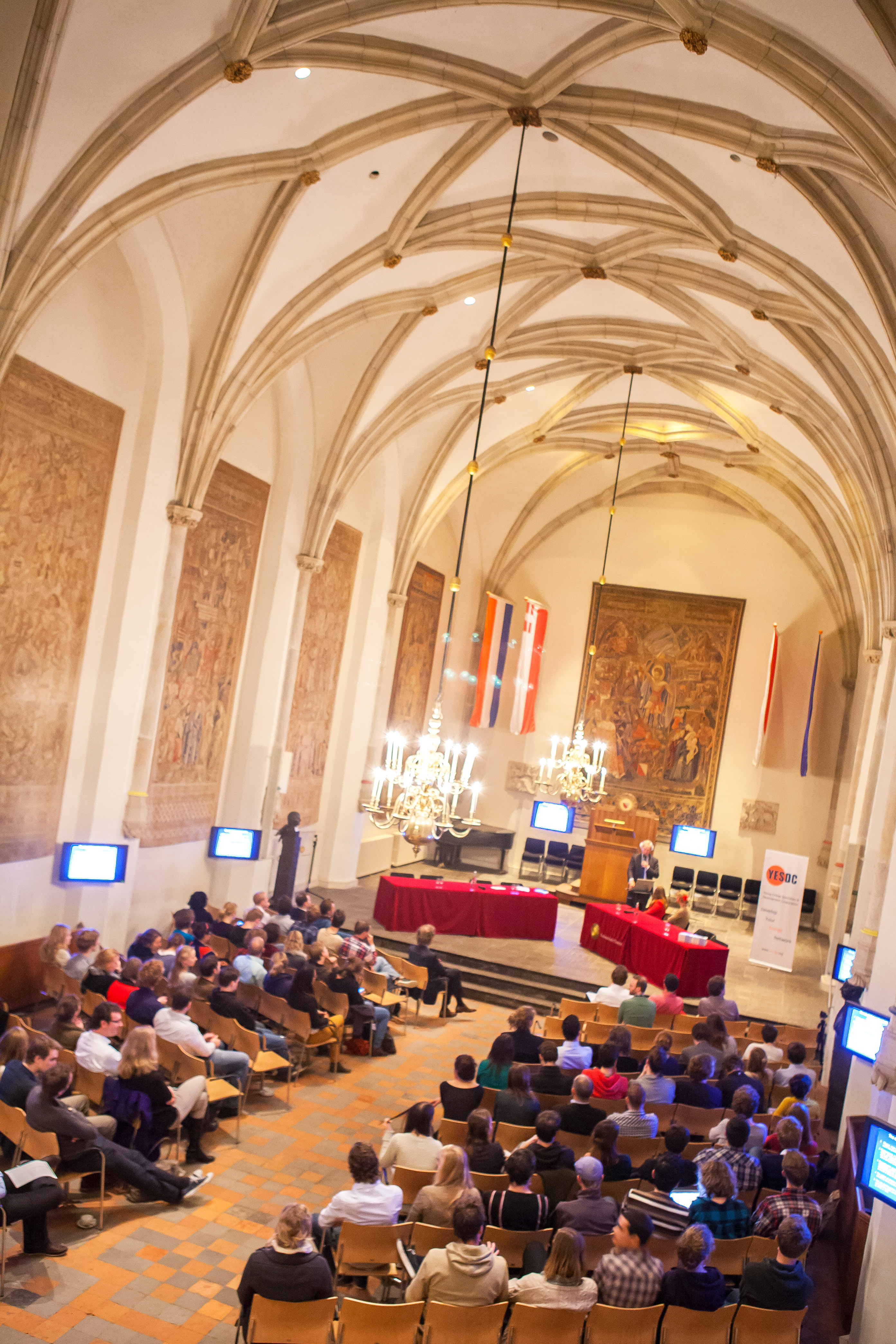 Pier Vellinga, one of the main experts and honorary speakers on climate change, provided the key-note speech to get the debate rolling. Vellinga is chairman of the Knowledge for Climate research program and vice chairman of the Climate Changes Spatial Planning program in The Netherlands. Before presenting a set of graphs and patterns to support his arguments, he begins, "The climate debate is full of targets never met. In 1989, climate change was a hot topic in the Netherlands. Our goals was to reduce CO2 gas emissions by 20% by 2005 and you know where we are?! Minus five percent." Vellinga has been dealing with issues on climate change for the last 30 years and admits that the subject is still highly controversial due to the amount of opinionated non-sense that tends to clash with hard scientific argumentation on the topic.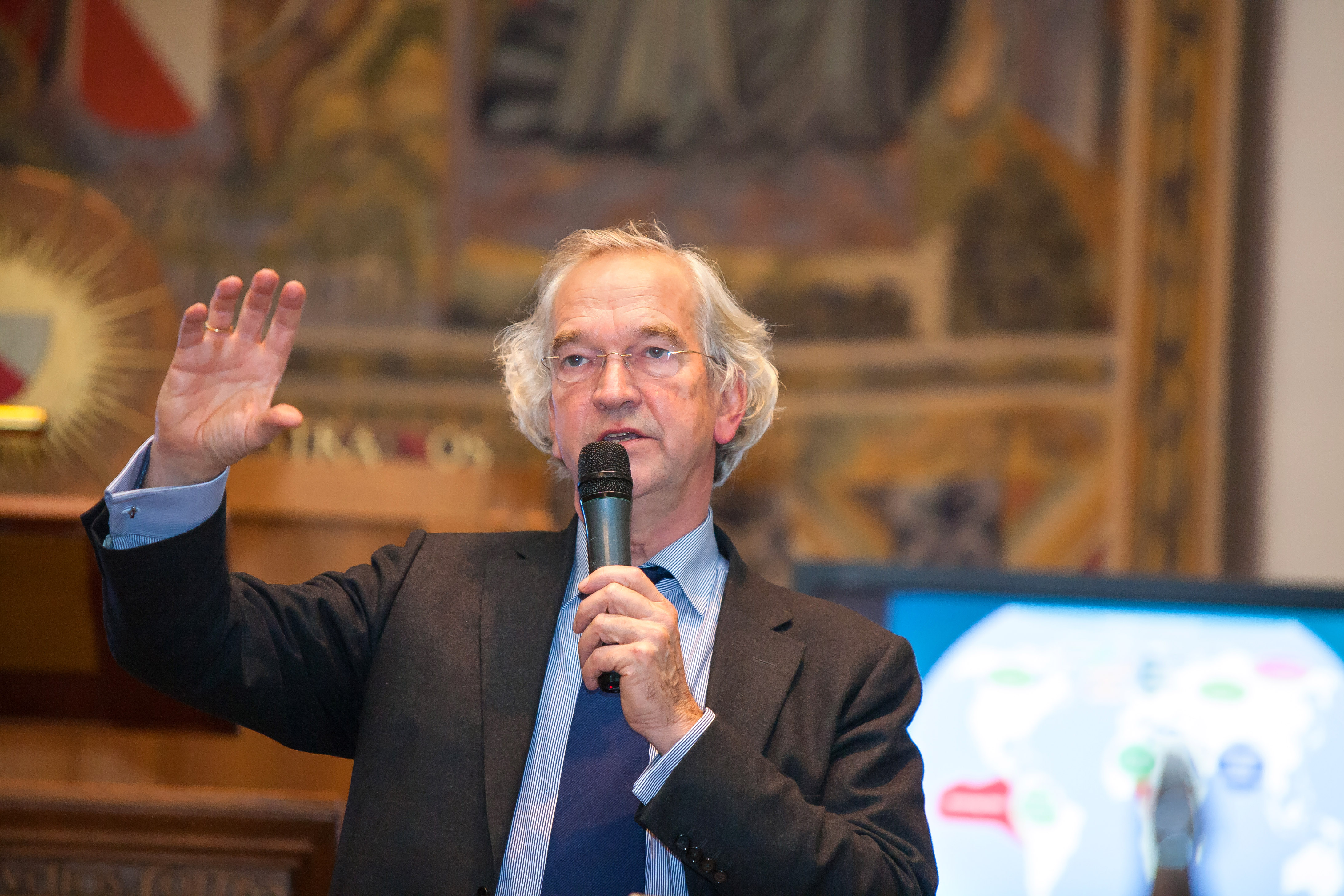 The truth is that climate change does exist and is very much real despite efforts to cover up the facts. Greenhouse gases – such as carbon dioxide and methane which have a negative effect on global warming – are ever increasing in content and their effects have been tested and observed in laboratories worldwide. The good news is that a number of greenhouse gases are very much controllable through a reduction in the burning of fossil fuels and deforestation.
Mark Sanders, a member of the Sustainable Finance Lab at the Utrecht Sustainability Institute, speaking from a more economical perspective, continued on how 'urgency' plays a decisive role in taking action on any given issue. Sanders argued that if the urgency to deal with climate change could be deemed as something that is far more important, it would certainly illuminate hidden paths to moving in the right direction by creating business models that work against the effects of global warming while still maintaining the balance sheets. "The shift from a collective political will to adapt and limit the negative effects of climate change over profit making is a step in the right direction. Climate change needs to be given the priority of winning a war for it to gain the required urgency for action-taking," Sanders continued.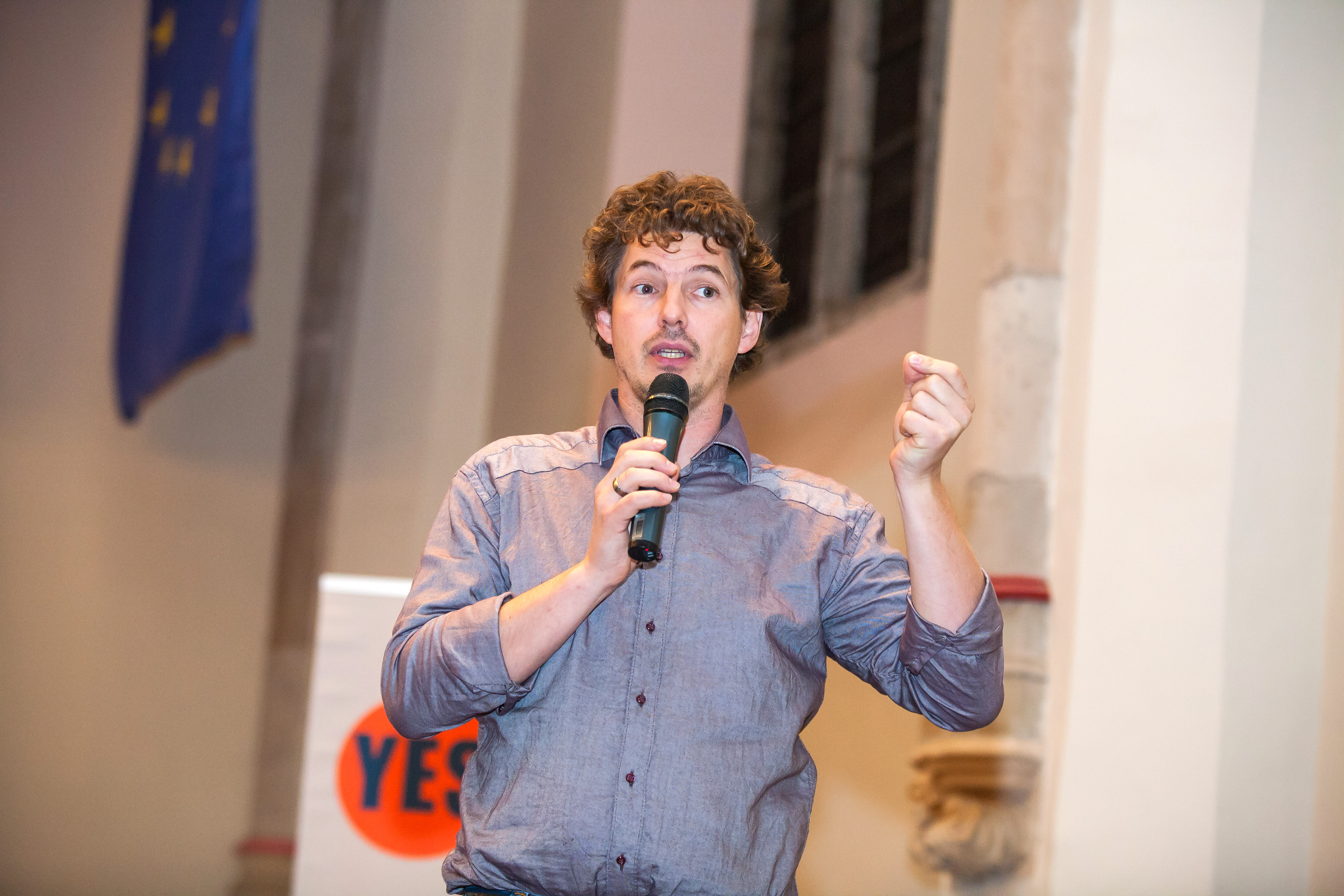 Edgar Cruz, board member of the YES-DC and founder of his own organization (Energy, Climate and Sustainability Solutions) is a frequent coach and lecturer in developing countries on sustainability topics. Cruz advocated how the developing world, such as his country of origin (Colombia), are very much interested in working towards sustainability but lack the financial backing to realize climate friendly projects. "There are mounting, growing costs for the implementation of climate considerate systems in Colombia. We are trying are best to abide by norms and requirements to limit the negative effects of climate change," Cruz added. Colombia is a major harvest zone for the production of our daily common goods such as coffee, cocoa and more notoriously, bananas.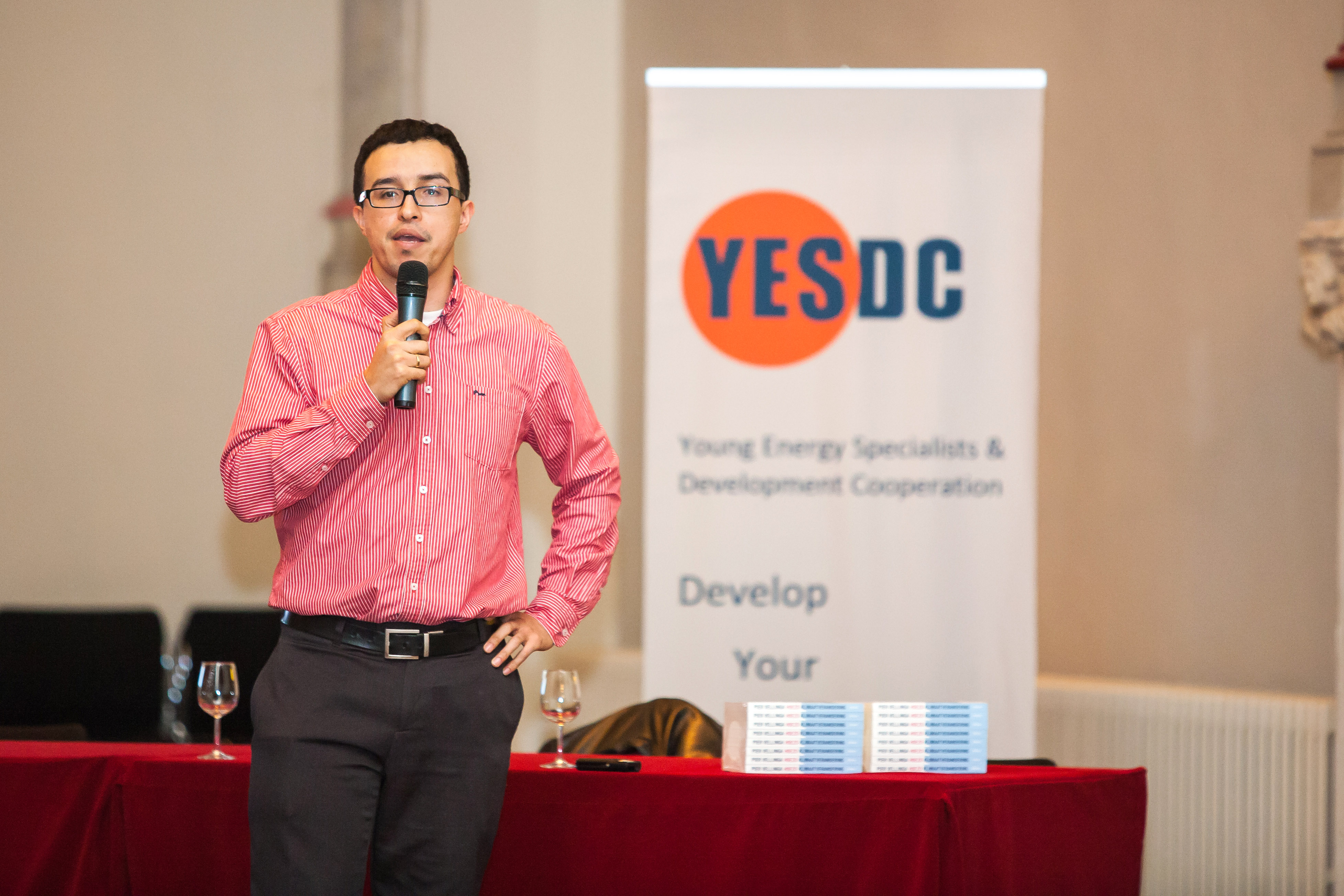 Cruz, although supportive of the challenge towards limiting negative climate change effects, also expressed how developed countries, responsible for the greater deals of greenhouse gas contribution, frequently attempt to shift the blame to developing countries and their production methods. In fact, it was only last year in December when Colombian president, Juan Manuel Santos, expressed his regret about the results of the United Nations Climate Change Conference held in South Africa. "I regret that in the meeting in South Africa where our environment minister was the countries who are most responsible for climate change, who are emitting carbon which makes temperatures rise, were not able to make a concrete commitment," said Santos. "We unfortunately saw little political will to compromise … and that the world does not see that we all are killing ourselves," the president added.
Hugo van Meijenveldt, Deputy Director General at the Dutch Ministry for the Environment, was the final speaker of the evening. Hugo began, "Climate summits are necessary. They are the only annual stage for all players. The United Nations are not going to solve this problem. I witnessed Copenhagen during the COP15 summit." Hugo is convinced that the United Nations should not be the key players in the battle on global warming. "The UN are far too concerned with the application of their own house rules rather than timely decision-making on climate change," Hugo commented during a short interview following the COP15 summit in December of 2009. "We notice during these UN-led summits that we always hit a dead-end that limits progress. This raises the question if we need to perhaps reform the concerned UN bodies, concerned about climate change, as to permit more action-taking or set up a new institution that is interested in achieving actual effects without the limiting barriers," Hugo continued back in 2009.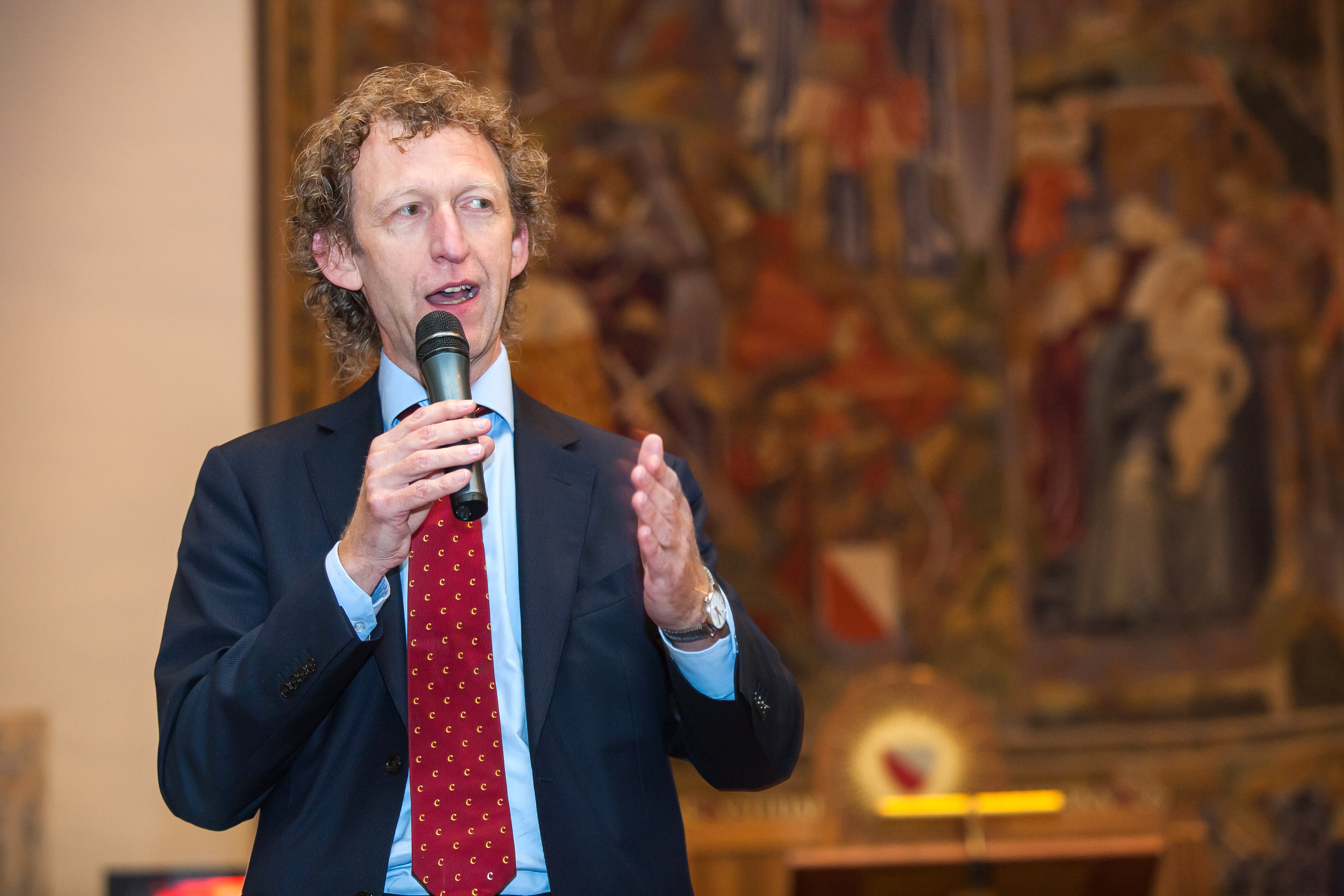 The Qatar Climate Summit takes place from 26 November till 7 December at the Qatar National Convention Center in Doha.
NB: Special thanks goes out to Gasterra for sponsoring, the 'Warming-up for the Qatar Climate Summit' for their hospitality and refreshments.
Source: Michael Darmanin, Utrecht Central ()