The event in short
This event will be held in the beautiful Academie gebouw of the University of Utrecht.
Mobility experts will tell you about their experience in developing mobility projects around the world. This includes experience in how to organise your city for new modes of transport, build the infrastructure and how to finance this.
The programme will start at 12:00 and finish at 17:30 with drinks until 18:30.
Cost is 15 Euro for professionals and 10 Euro for Students
The topic
Mobility is a key condition for economic development and an important factor in achieving a higher quality of life by enabling people to access jobs, markets, family and friends. However, the development of mobility in today's conditions also brings a number of challenges like congestion, air pollution, climate change, and the lack of energy security through reliance on fast depleting resources (oil). Especially in developing countries, where populations are growing fast, and consumers are leap-frogging onto western consumption patterns, the massive growth of mega-cities constitutes a real challenge for industry and urban planners alike.
During this YES-DC congress we propose to look at a variety of approaches to respond to these challenges, and turn them into opportunities.
See below for further reading on the subject.
The programme
The programme will consist of 5 speakers, led by the sustainable mobility expert, and moderator of the day Eric Britton.
After the presentations, a workshop led by the speakers, will have you think in small groups about how to solve mobility problems in Europe, and how to achieve meanignful behavioural change, inspired by the projects in developing countries.
Please note that this programme is still subject to (small) modifications
| | |
| --- | --- |
| 12:00 | Registration with tea and coffee |
| 12:30 | Welcome and presentation YES-DC |
| 12:40 | Keynote by mobility expert and the days moderator Eric Britton |
| 13:00 | Presentations |
| | – Santosh Kodukula (ICLEI / Ecomobility Alliance) – Transport in Developing Cities: Where we are and what can be done? |
| | – Donovan Escalante (Ecofys Germany) – International Climate Negociations and the role of NAMAs for mobility – examples from Chile and Mexico |
| | – Jaap Rijnsburger (Cycling Lab) and Tom Godefrooij (Dutch Cycling Embassy) on developing appropriate infrastructure for bicycles. |
| 14:15 | Break – tea/coffee |
| 14:30 | Presentations |
| | – Nuno Quental (ERTICO, Brussels) |
| | – Stefan Bakker (ECN) on policy lessons in transport from experience in non-european countries |
| 15:20 | Workshops |
| 16:45 | Plenary discussion about the results of the workshops |
| 17:00 | Drinks and Networking |
There are two options for signing up to the event.
Option 1: You can sign up to the event by clicking on our crowdfunding box below. Although payment is managed by PayPal, you do not need a PayPal account, just a credit card.
Option 2 If you do not own a credit card, you can fill out the form below.
Once your registration is confirmed you can deposit 15 Euro (10 Euro for students) on account number ING 7467233 in the name of 'YOUNG ENERGY SPECIALISTS & DEVELOPMENT COOP' in Utrecht. Or you can pay at the door.
More about the Speakers
Eric Britton (Ecoplan) – Moderator of the congress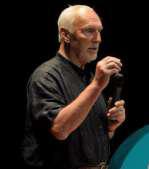 Trained as a development economist, Eric Britton is managing director of EcoPlan International, an independent advisory network providing strategic counsel for government and business on policy and decision issues involving social-technical change and sustainable development. Britton devotes considerable time to pioneering and supporting public interest/team projects involving new technology, innovation, sustainable development and social justice. A common theme in his work is the strategic adaptation of policies, technologies, products, and institutional structures to changing technological, resource and environmental requirements (and perceptions). Over the last decades he has organized and supported more than thirty international collaborative problem-solving networks which bring together hundreds of people and groups around the world who are looking into new and often unusual ideas for sustainability and long-term economic viability in cities. In addition to his university teaching and collaborative research, he is founding editor of World Streets and the New Mobility Agenda. (Click here for more information.)
Santhosh Kodukula (ICLEI)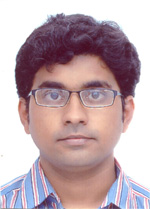 Santhosh Kodukula is senior EcoMobility Officer at ICLEI, an international association of local governments as well as national and regional local government organizations who have made a commitment to sustainable development.
ICLEI has taken up EcoMobility as a main challenge in various member cities and started the EcoMobility Alliance initiative. In the EcoMobility Alliance, cities share knowledge and develop tools to achieve their goals to improve mobility. The EcoMobility Alliance provides cities with support in devising their own plans and projects, while also facilitating peer-to-peer exchanges and a joint program of activities that promote shared knowledge and the exchange of innovative ideas. ICLEI acting as the Alliance Secretariat regularly liaises and motivates the Alliance Cities, and coordinates and implements peer-to-peer exchanges that make the Alliance a rich experience for its participants. As cities develop their individual transport systems to become increasingly seamless, they share their progress and techniques with one another, thus helping one another become more sustainable.
Donovan Escalante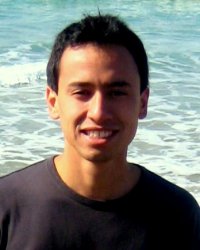 Donovan has a BA in Economics from the University of Texas at Austin, USA and an M.Sc Industrial Ecology at the University of Leiden.
Donovan works as a consultant in international climate policy at Ecofys in Cologne, Germany. He specializes in GHG mitigation and in the international policy architecture to provide assistance to developing countries to undertake mitigation actions. He has worked in sustainable transport projects in Mexico and in Chile.
Prior to joining Ecofys, Donovan spent three years working in financial markets in the U.S. where he specialized in investments in the energy sector. Donovan has extensive international experience and has lived and worked in five countries including Mexico, the United Kingdom, the USA, the Netherlands and Germany.
Jaap Rijnsburger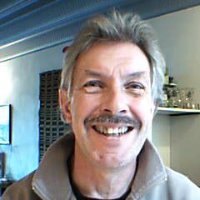 Jaap Rijnsburger (1948) is an environment & development expert specialised in urban management in developing countries. In the Cycling Lab he develops active transport notions and very-low-carbon metropolitan mobility concepts. Educated as an MSc Architect Planner he started his career in 1975 as a development worker in Kenya and got involved with Appropriate Technology. From 1985 to 1995 he was President of the Dutch Cyclists Union "Fietsersbond", got engaged in international cycling promotion and in 1996 he established I-CE Interface for Cycling Expertise for which he created partnerships and researches in Africa, Asia and Latin America. The notions "cycling-inclusive", "look at the Netherlands as cycling laboratory in stead of cycling paradise" and "Dutch cycling is of equal international importance as Dutch water management" are his mantras. He conceived the hybrid bike-bus-bridge Amsterdam-Almere as well as the CAN Cycling Academic Network with its PhD program in developing countries.
As I-CE Director he co-managed the DGIS funded programs LOCOMOTIVES (Low Cost Mobility Initiatives) and BPP (Bicycle Partnership Program. His current work is on carbon-validation methodologies for cycling, transport targets setting in terms of climate and sustainable development and climate-neutral technical assistance.
Tom Godefrooij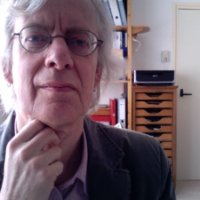 Tom Godefrooij (1950) is a sustainable transport specialist. After his graduation in architecture in 1975 he worked a few years as an architect. In 1981 he joined the Dutch Cyclists' Union to make a publication on traffic calming. Subsequently he became policy director of the Dutch Cyclists' Union and dealt with virtually all aspects of cycling, ranging from road safety and infrastructure design and policy development to technical standards for vehicles and equipment.
From 1996 to 1999 he was president of the European Cyclists' Federation (ECF), and in 2000 he was programme director for the international cycling conference Velo Mondial 2000 in Amsterdam.
In 2001 Tom took up office with the Dutch Province of Noord-Brabant to become project manager for the drafting of the Provincial Traffic and Transport Plan, which defined the roles of the various modes of transport in the transport system and provided a framework for the transport policies of municipal governments.
From 2006 – 2011 he was employed by Interface of Cycling Expertise (I-CE), being responsible for capacity building activities in the field of cycling-inclusive policy development. In this capacity he worked in India, South Afrika, Tanzania, Chile, Peru, Ecuador, Brazil, Colombia, Israel, Turkey and Ghana.
Today, Tom is senior policy advisor at the newly created Dutch Cycling Embassy.
Nuno Quental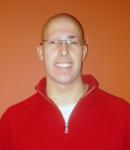 Nuno Quental is Portuguese and holds a PhD in Territorial Engineering since 2010. He joined ERTICO – ITS Europe as a Project Support Manager.
Before, he worked for 15 months for ICLEI – Local Governments for Sustainability, in Bonn, as EcoMobility Officer.
After graduation in Environmental Engineering, in 2001, Nuno worked for the Catholic University for six years in projects dealing with sustainable urban development and Local Agenda 21.ectivity and data/information exchange.
Stefan Bakker

Stefan Bakker is a scientific researcher with ECN Policy Studies since 2003. He holds a BSc in chemical engineering and an MSc in environmental science. His work mainly focuses on international climate policy issues, integrating natural science, economics and social sciences. He is specialised in Kyoto flexible mechanisms and post-2012 climate policy issues. He has extensive experience in research and capacity building in developing countries in Asia, Latin America and Africa. He is (co-)author of a range of peer-reviewed articles and reports on CDM and climate change mitigation, including transport and CO2 capture and storage. Currently he is supporting the UNFCCC climate negotiations with research on MRV, Low Carbon Development Strategies and NAMAs for the transport sector. Since 2010 he also holds a PhD position with the University of Twente and ITC, department of Urban and Regional Planning and Geo-Information Management, on the topic of urban transport and climate change.
Further Readings
General Sustainable mobility:
World Business Council on Sustainable Development 2009 – Mobility for Development
Project: Bridging the Gap – Pathways for transport in the post 2012 process
Sakamoto et al 2010 – T-MAPPER: Transport Measures And Policies to Promote Emission Reductions
On the role of mobility in International Climate Negotiations:
Binstead et al 2011 – NAMA submissions to the UNFCCC: An overview from a transport perspective
Proposal for a Nationally Appropriate Mitigation Action (NAMA) in the transport sector in Chile (2012)
On Financing sustainable mobility:
GIZ 2010 – Financing Sustainable Urban Transport – A Sourcebook for Policy-makers in Developing Cities
GIZ 2011 – Reading List on Financing Sustainable Urban Transport
Examples of Technologies and innovative business models:
– The electric car company Better Place, which leases their electric batteries:
www.betterplace.com and see also this study from the French business school INSEAD
– Or strip your car to the bare minimum to make it more affordable, and end up with the Tata Nano
– This cool Hybrid Rickshaw project for India by Enviu called Three Wheels United
What happens when you get it wrong: See this 9-day long traffic jam in China: http://www.youtube.com/watch?v=A6SuOQ8T1nU
Feel free to send us your projects, so we can refer to them on this website, by sending an e-mail to congress@yes-dc.org
Our Sponsors
This event would not be possible without the contribution of our generous sponsors: